By Ewan Culwich
A mere 20% of the British population condemn the prospect of ISIS terror suspects receiving capital punishment, a poll by YouGov has revealed.
On July 24th, a representative sample of 7,714 adults resided in all areas of the U.K., excluding Northern Ireland, were asked their view on the British government's decision to discontinue attempts to block Islamic State fighters El Shafee Elsheikh and Alexanda Kotey from being given the death penalty, if convicted in a United States court.
The British Home Secretary Sajid Javid appears to have the public on his side. In a leaked letter to Jeff Sessions on June 22nd, he wrote: "I am of the view that there are strong reasons for not requiring a death penalty assurance in this specific case, so no such assurances will be sought."
The demographic groups supporting this decision the least are Londoners, Labour voters, Liberal Democrat voters, and SNP voters – yet overall Scottish opposition stands at just 26%. Class and sex differences were minute.
The two suspects in question, Elsheikh, 30, and Kotey, 32, were detained in January by US-backed Syrian rebels, due to their involvement in a four-man ISIL militant group duped the 'Beatles'. Now-deceased Mohammed Emwazi, also referred to as 'Jihadi John', and Aine Davis, 34, who has already been convicted in Turkey, were the other members.
The four men, all from west London, are known to have facilitated the slaughtering of at least 27 hostages during 2014 to 2015, including American journalists and British aid workers.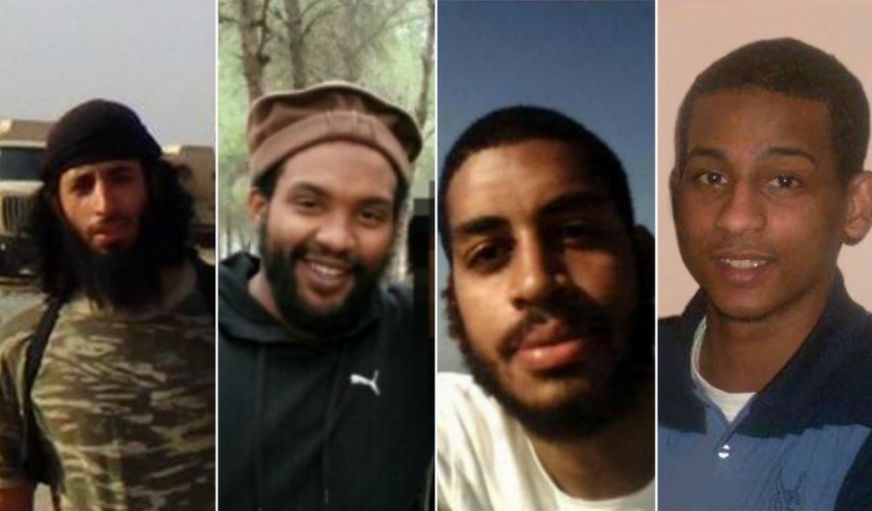 The 'Beatles' were harsher than most other Islamic State guards, adopting torturous methods such as waterboarding, electroshock and mock executions. In the eyes of the sensible British public, these horrific crimes make the possibility of Elsheikh and Kotey facing capital punishment warranted.